In Andrićgrad today has begun a two-day scientific conference "Serbian literature and the First World War," organized by the Department of Literature of the Andrić Institute on the occasion of the 100th anniversary of the Assassination in Sarajevo and the beginning of the Great War.
The intention of the organizer is that at this conference, on the basis of modern scientific knowledge, will be examined Serbian literature that appeared during the Great War, as well as literary creations of authors who wrote during the post-war period, inspired by events related to the cause, duration or outcome of the First World War.
Professor Adrijana Marčetić from Belgrade says that writer Miloš Crnjanski considered Gavrilo Princip to be a hero of haiduk's blood and the man who brought a new energy and a revolutionary conception of patriotism by fighting for his people.
Marčetić points out that Crnjanski in the poem "Memory of Princip", about which she spoke at the event, celebrates Princip's venture as an act of liberation of the people from the tyranny and oppression, and act of freedom.
Professor Jasmina Mitrović-Marić says that writer and playwright Ljubomir Simović back in 1974 with his drama "The Miracle on Šargan" explained that even then it should have been dealt with the defence of our Serbian heroes who have fought in the battles during the First World War, and also should have been dealt with the victims, not only military victims but also civilian victims who were killed by the occupiers.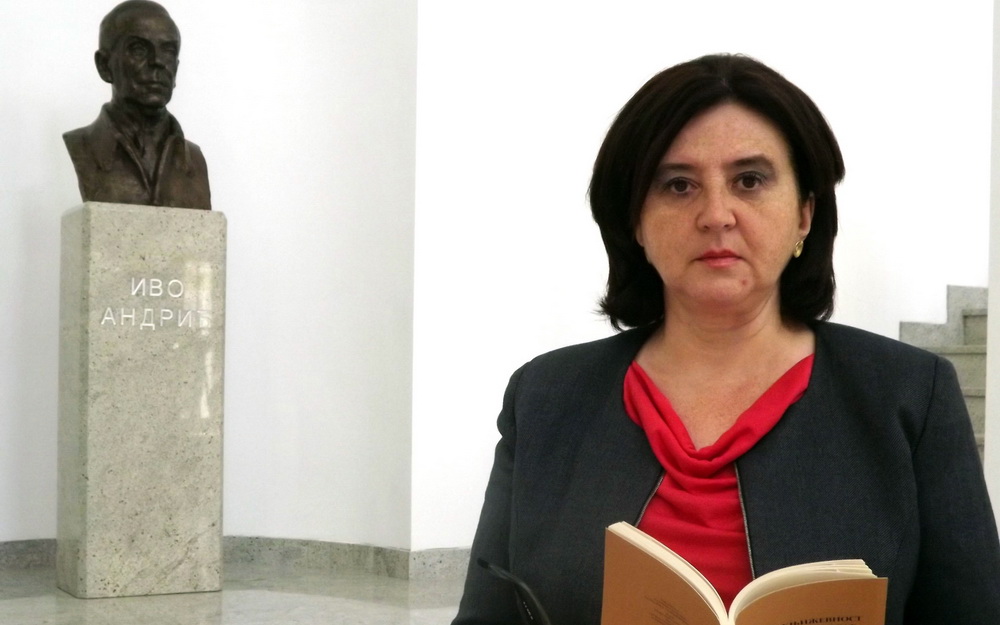 Prof Dr Aleksandra Vraneš estimates that the scientific truths presented at the meeting in Andrićgrad will affect the spirituality of the Serbian people and it will also influence in a more acceptable manner to all listeners, more than any scientific study.
She has announced that the Department of Literature of the Andrić Institute will organize a summer school for students of all universities on the topic "The First World War and Literature" in Andrićgrad.
After this scientific meeting, consisted of 20 professors and lecturers, will be published Collection of works of the participants.
SRNA